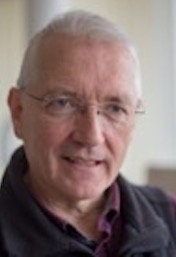 I am a member of the core training team at the Centre for Mindfulness Research and Practice at Bangor University, where since 2012 I have been involved in delivering the postgraduate program and MSc/MA in Mindfulness-based Approaches. I have been practising meditation and related disciplines since 1972 and have been teaching these for over thirty-five years.
---
Qualifications
I gained an MA in Mindfulness-based Approaches to Health from Bangor University in 2011.
---
Further Information
Having taken ordination into the Triratna Buddhist Order in 1981, I was a resident teacher at Vajraloka meditation retreat centre in North Wales from 1982 to 1985. Through the 1980's and 1990's, I took this experience into business, working for Windhorse-Evolution, one of the earliest companies to introduce ethical trading on the high street. There, I was involved in pioneering the development of Team-based Right Livelihood — a mindfulness-based approach that extends the principles of fair trade throughout the company.
From 2000 to 2012, I was the Chair and spiritual director of the Cambridge Buddhist Centre. In 2004/5, I co-led Mindfulness-based Stress Reduction courses there with John Teasdale and Michael Chaskalson, and since then I have specialised in secular mindfulness-based teaching and supervision.
I have a keen interest in the interface between contemporary psychology and the mindfulness traditions, and I delight in sharing my explorations of mindfulness with people from all walks of life.