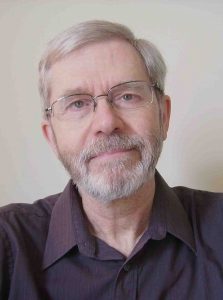 Mark has been a mindfulness teacher and trainer since 2007. During that time, he has led or co-led numerous eight-week courses and morning and day events, as well as tutoring individuals in person and by distance learning. He also supervises individuals delivering or working on mindfulness-based programmes, and presents informational and participatory workshops (e.g. for counsellors in Primary Care, to sufferers from MS and Lupus, and as part of an intensive course for OCD sufferers).
During 2010/2011, he contributed to the development of an MBCT course for patients with respiratory difficulties experiencing anxiety and depression, an NIHR-funded project based at Bristol University. This included adapting and co-leading two eight-week courses. He is currently Mindfulness Consultant in the development of an online intervention for those suffering from stress (also an NIHR-funded project) based at Southampton University.
Mark's interest in and practice of mindfulness began many years ago. It led him, amongst other things, to become a teacher of yoga (certificated 1983) and a committed Buddhist (ordained into Triratna Buddhist Order 1981), and to undertake a degree in theology and religious studies (Bristol 1988). He also trained as a schoolteacher (PGCE, 1993). For many years, he taught in adult education and in Buddhist centres, and was the Director of the Bristol Buddhist Centre 2000-2004. During this time, he attended regular solitary and group retreats, was involved in designing and delivering trainings at various levels, and supervised and mentored other teachers.
Interested in non-religious ways of communicating the benefits of meditation and yoga, he was intrigued to come across the secular mindfulness-based approach to health and well-being. This led to further training with Bangor University (Intensive Teacher Training Course, 2006), Exeter University (Post-Graduate Certificate in MBCT, 2008/9), and Breathworks (Accredited Trainer, 2008).
Mark's experience of mindfulness continues to develop through daily personal practice and reflection, attending retreats and other events both secular and Buddhist, and receiving mindfulness-based supervision. Following further training at Exeter University from 2011-2012, Mark offers supervision and mentoring to postgraduate students of MBCT and to individuals using mindfulness in their work and/or life.