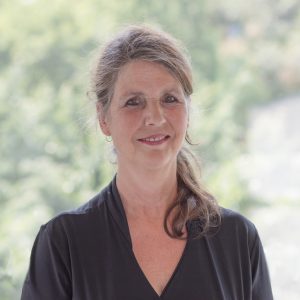 I work as a senior lecturer at the Radboud University Medical Center for Mindfulness in Nijmegen, the Netherlands, teaching in a post academic teacher trainer program for Mindfulness trainers.
I am also a supervisor and MBCT/MBSR trainer for different populations as a compassion and Insight Dialogue trainer. Before that I introduced Mindfulness, and Interpersonal Mindfulness, in the University of Applied Science in Nijmegen.
---
Qualifications
· Mindfulness teacher training, University of Massachusetts
· Self-Compassion teacher training, K. Neff & C. Germer
· Master supervision and professional guidance, A'dam
· Video Interaction Guidance, Nijmegen
· Bachelor Social Work, Maastricht
---
Teaching-Training Specialisms
· MBCT in clinical setting
· MBSR for health care professionals and general public
· MBCL in clinical settings
· Self-compassion for general public
· Insight Dialogue
---
Retreat Lead Experience
I am about to finish a Teacher Trainer Program with Bodhi College and have assisted in several retreats. I am mostly interested in the foundations of mindfulness, the brahmavihara's and insight dialogue.
---
Personal Practice
I have been practicing meditation for 30 years in different traditions. I have attended many retreats in these years through IMS, Gaia House, Holy Isle, and retreat houses in the Netherlands. In the last fifteen years my practice is mostly based on the four foundations of Mindfulness, the Brahamvihara's and the practices used in the MBI's.
---
Further Information:
For more information on our work and research visit: