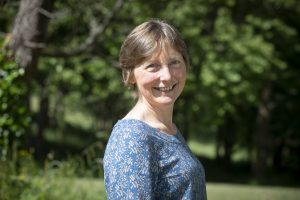 I am the former director of the Centre for Mindfulness Research and Practice at Bangor University and a trustee for The Mindfulness Network. I have written numerous peer-reviewed articles on how mindfulness-based programs can be implemented with integrity into mainstream practice settings, and how they can support inner change that contributes to collective and systemic societal shifts towards a more equitable and sustainable world. I have written Mindfulness-Based Cognitive Therapy Distinctive Features, co-authored Mindfulness-Based Cognitive Therapy with People at Risk of Suicide, co-edited Essential Resources for Mindfulness Teachers, and am a Principal Fellow with the Higher Education Academy.
---
Qualifications
Principle Fellow with the Higher Education Academy
PhD, Bangor University
MA, University of Wales, Bangor
PG Diploma in Counselling, University of Wales, Bangor
Diploma in Occupational Therapy, University of Wales, Bangor
Certified MBSR teacher with the Center for Mindfulness at the University of Massachusetts Medical School
I have completed the Bodhi College Teacher Training Programme
---
Teaching-Training Specialisms
MBCT in clinical and research settings particularly for adults with a history of depression
MBSR for general populations
---
Retreat Lead Experience
I have been holding residential mindfulness training events offered within the context of a retreat for many years. I am becoming increasingly interested in deepening into the retreat aspect of this work. To this end, I have been training with the Bodhi Institute to deepen my engagement with the teachings underpinning mindfulness. Over the next few years, I will continue this engagement by participating in a retreat leader training programme, and by apprenticing myself to more experienced retreat leaders.
---
Personal Practice
My engagement with mindfulness practice began in my teenage years, and was supported by periods of time spent in practice contexts in India and Thailand in my early twenties. I was fortunate to be working in North Wales as an Occupational Therapist and Counsellor during the 1990's when Mark Williams was beginning his research work on MBCT. I joined with this development and through this developed a renewed sense of mindfulness practice as a more integrated part of my life.
Over the years I have studied with many teachers within the Western Vipassana and Zen traditions. I am particularly interested in engaging with teachers who bridge between traditional Buddhist and mainstream mindfulness contexts.
---
Research Activities and Interests
My research focuses on the practical work of implementing mindfulness-based programmes in mainstream contexts. This includes questions related to what supports teachers to develop competence, what does competence in the context of mindfulness teaching look like, and which elements of teacher skill make the most difference to participant outcomes.
---
Publications
Please visit here to see my full list of publications.
---
Further Information
I can be contacted via email at r.crane@bangor.ac.uk