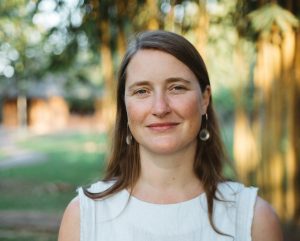 Rosalie has practiced meditation and yoga since 1993. She completed a five-year Master's degree, with distinction, in Teaching Mindfulness-Based Approaches at Bangor University in 2011. She was awarded a prize for being the top-performing Masters' student of her year. She now spends her time teaching Mindfulness-Based programmes, supervising trainees, and new and experienced mindfulness teachers, mentoring new and experienced meditators and offering training with The Mindfulness Network CIC and further afield in Europe. She is an Insight Dialogue meditation teacher and teaches retreats internationally as well as teaching the Interpersonal Mindfulness programme. She is a certified Focusing practitioner and Work That Reconnects facilitator.
---
Qualifications
B.A Hons English Literature, University of London ( 1992)
Scaravelli Yoga Teacher Training ( 2005 – 2007)
M.A Teaching Mindfulness-based Approaches (2006 – 2011)
Certificate in Teacher Competence (2005) Bangor University, CMRP
Mindfulness-based Supervision (2012) Bangor University, CMRP
Interpersonal Mindfulness Programme (2013) University of Massachusetts Medical School and The Metta Foundation
Mindfulness-based Interventions Teacher Rating Scale training (2016) CMRP
Training The Trainer, CMRP (2017)
Certified Focusing Practitioner training(2023)
Certified Work That Reconnects Facilitator (2023)
---
Teaching-Training Specialisms
MBSR for general populations
MBSR one-to-one
MBSR distance learning
Mindful movement
Relational mindfulness/enquiry
Teaching on Zoom
---
Retreat Lead Experience
I have co-taught Dharma Contemplation with Gregory Kramer for London Insight, assisted Phyllis Hicks in teaching Insight Dialogue at Gaia House, and Bhante Sukhacitto at The New Life Foundation in Thailand. I have offered day retreats in London and weekend retreats in Bucharest, Romania.
---
Retreat Specialisms
Interpersonal Mindfulness
Mindfulness-based approaches
Mindful Movement
---
Personal Practice
My meditation and yoga practice began in 1993. The combination of both has evolved into a somatically informed approach to both my personal/teaching practice. I practice Focusing, which supports and enhances my capacity for depth inquiry and the development of insight arising from the non-verbal aspects of experience. I am also an Insight Dialogue (Relational Meditation) retreat teacher. This particular strand of practice informs my way of being, in relationship with myself, others, and the world at large. Each of these modalities, meditation, movement, and relationality combine in my work and practice, as an emphasis on embodied relational presence.
Over time the range of my practice has expanded to include the wider issues of our time social/climate justice and the climate crisis. I am particularly interested in our how personal practice intersects with the wider world and the difficulties we face as a species. I have trained to offer The Work That Reconnects a psycho-educational approach aimed at supporting people in turning towards these challenges. This work feels like a maturing of practice, allowing me to experience my entanglement within the greater world of which we all are a part.
---
Research Activities and Interests
The pedagogy of mindfulness and the person of the mindfulness teacher
The 'shaping' role of language in teaching mindfulness
Embodiment: the centrality of the body as a medium of awareness
Relationally and the role of empathy in teaching mindfulness
Mindfulness and compassion meeting the challenges of our times.
---
Further Information
Rosalie's website – www.optimalliving.co.uk