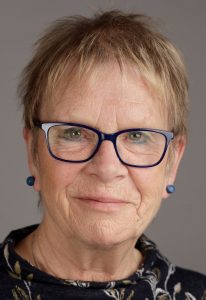 I have been teaching Mindfulness-based Programmes (MBPs) since 2000 and was a founding member of the core training team of the Centre for Mindfulness Research and Practice (CMRP). I train on the Teacher's Training Pathway (TTP) for the Mindfulness Network (MN) and taught for 15 years on the Bangor University Masters Teaching 2 module until 2020. I have worked with people with cancer for over 20 years and developed and published Mindfulness-based Cognitive Therapy for Cancer and taught groups and supervised teachers in hospital and community settings. I have also explored mindfulness-based practice one to one online with people who are terminally ill. I lead MBP group training workshops (and other trainings) on the TTP and am currently writing a book with Gemma Griffith on Teaching Mindfulness-based Groups. My background in community development has involved me in working in disadvantaged areas in Greater Manchester, UK, and in development work in ex-homeland areas in rural South Africa.
---
Teaching Training Specialisms
MBCT for Cancer
Group work skills for MBSR/MBCT teachers
Mindfulness-based brief interventions for health and social care staff
Mindfulness-based interventions in community settings and within other cultures.
As a trainer, I have experience of MBSR for general public groups
---
Retreat Lead Experience
Several five and seven-day silent Mindfulness-based (secular) retreats in North Wales for CMRP and latterly the Mindfulness Network
Five-day silent retreat in South Africa in 2016 for 80 practitioners/trainee teachers
Various other retreats including a four-day retreat in Portugal in 2014 for palliative care students
---
Personal Practice
I have been meditating since 1991, after experiencing a critical life event. My early practice was mantra and grounding based until I was drawn to Buddhist practice (1998). For many years this was with Mahayana Buddhism and later I moved to Insight Meditation (2011). I have used my practice to support me through two periods of cancer and treatment (now fully recovered) and now lean on my daily mindfulness practice, (movement, sitting, brief everyday practices and less regular body scans) to support my life in every way. I have engaged with several longer retreats including two month long retreats at Gaia House.
---
Publications
Griffith, G.M., Bartley, T. & Crane, R.S. The Inside Out Group Model: Teaching Groups in Mindfulness-Based Programs. Mindfulness 10, 1315–1327 (2019). https://doi.org/10.1007/s12671-019-1093-6
Bartley, T., (2017). Mindfulness: A Kindly Approach to Being with Cancer. Chichester: Wiley Blackwell.
Bartley, T., (2012). Mindfulness-Based Cognitive Therapy for Cancer: Gently Turning Towards. Chichester: Wiley Blackwell.
Bartley, T., (2003). Holding Up The Sky: Love, Power and Learning in the Development of a Community. London: Community Links.
I have also made minor contributions to various articles mostly connected to the training of MBA teachers and MBI:TAC – an assessment tool for the adherence and competence of mindfulness-based teachers.